There is no such thing as no risk. There's only this choice of what to risk, and when to risk it.
Record Keeping for Your Business
Keeping good business records will not only help you stay in business but may also help you increase profits. Your business records let you analyze where your business is and where it's going. They point out potential trouble spots and serve as a guide to where you want your business to be. Read more here.
Finding and Working with an Insurance Agent or Broker
These days, you can buy any type of insurance without going through a professional. But is that the best approach? If you're a savvy consumer with time on your hands, buying insurance on your own may not be a bad idea. However, if you're like most people, you'll benefit from the services of a qualified professional. Read more here.
Photo of the Week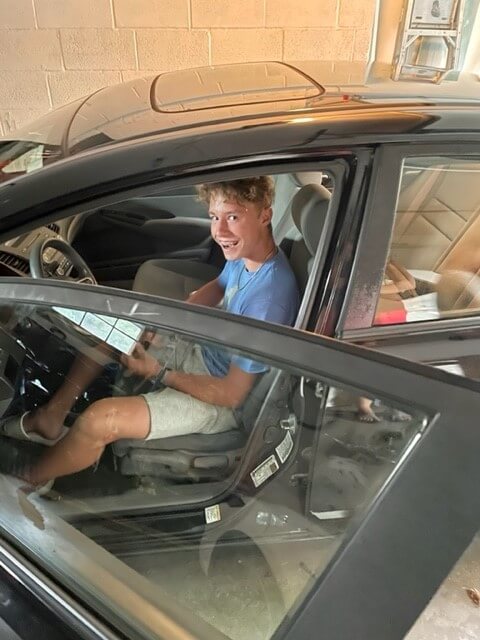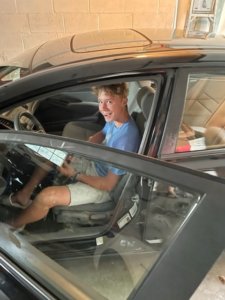 The priceless expression of Drew's oldest son, Eli Osborne, receiving a big surprise this summer: his first car! The used car market this year has been a wild one. Drew was fortunate to snag this vehicle (basically overnight) in Lawrence, KS. He hid it in their garage and surprised Eli when he returned home from a recent trip.
This content is provided by Windward Private Wealth Management Inc. ("Windward" or the "Firm") for informational purposes only. Investing involves the risk of loss and investors should be prepared to bear potential losses. No portion of this blog is to be construed as a solicitation to buy or sell a security or the provision of personalized investment, tax or legal advice. Certain information contained in the individual blog posts will be derived from sources that Windward believes to be reliable; however, the Firm does not guarantee the accuracy or timeliness of such information and assumes no liability for any resulting damages.
Windward is an SEC registered investment adviser. The Firm may only provide services in those states in which it is notice filed or qualifies for a corresponding exemption from such requirements. For information about Windward's registration status and business operations, please consult the Firm's Form ADV disclosure documents, the most recent versions of which are available on the SEC's Investment Adviser Public Disclosure website at www.adviserinfo.sec.gov.