Modern capitalism is a pro at two things: generating wealth and generating envy. Perhaps they go hand in hand; wanting to surpass your peers can be the fuel of hard work. But life isn't any fun without a sense of enough. Happiness, as it's said, is just results minus expectations.  – Morgan Housel
Health of Social Security
Social Security isn't in danger of going broke — it's financed primarily through payroll taxes — but its financial health is declining, and benefits may eventually be reduced unless Congress acts. Read more here.
2022 Retirement Plan Limits
Generally, the amount that you can contribute to IRAs and retirement plans are indexed for inflation each year. In 2022, the contribution limit for IRAs is the same as it was for 2021. However, other key numbers have increased, like how much you can put in an employer-provided retirement plan. The phaseout thresholds for deductible IRA contributions and contributing to Roth IRAs have adjusted as well. Read more here.
Photo of the Week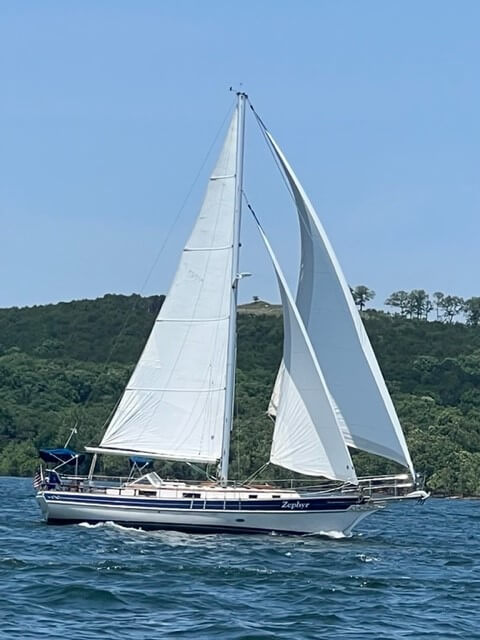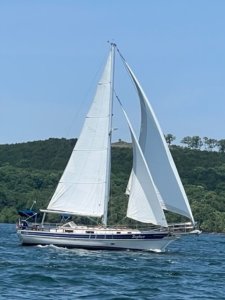 Darrell Tierney in action on his sailboat, Zephyr, at Table Rock Lake this summer. Darrell has been an avid sailor for over 50 years. He taught himself to sail on Shawnee Mission Park Lake.
"Don't ask me financial advice about a boat – the answer is probably yes."
– Darrell
This content is provided by Windward Private Wealth Management Inc. ("Windward" or the "Firm") for informational purposes only. Investing involves the risk of loss and investors should be prepared to bear potential losses. No portion of this blog is to be construed as a solicitation to buy or sell a security or the provision of personalized investment, tax or legal advice. Certain information contained in the individual blog posts will be derived from sources that Windward believes to be reliable; however, the Firm does not guarantee the accuracy or timeliness of such information and assumes no liability for any resulting damages.
Windward is an SEC registered investment adviser. The Firm may only provide services in those states in which it is notice filed or qualifies for a corresponding exemption from such requirements. For information about Windward's registration status and business operations, please consult the Firm's Form ADV disclosure documents, the most recent versions of which are available on the SEC's Investment Adviser Public Disclosure website at www.adviserinfo.sec.gov.