ARE YOU MISSING OUT ON SOME VALUABLE VETERANS BENEFITS?
While you may be aware of some of the basic veterans benefits such as health care and education, there are several benefits that may be available to veterans and their family members that you may not know about. Here are just a few of those underutilized benefits.
The Veterans Business Outreach Program, run in conjunction with the U.S. Small Business Administration, has centers throughout the country that offer free business training workshops, counseling, and mentoring to eligible veterans who own or are interested in starting a small business.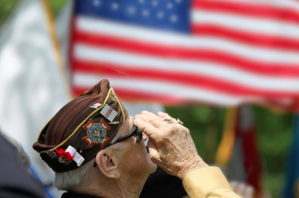 Eligible veterans may be able to transfer unused Post-9/11 GI Bill education benefits to a spouse or dependent children if certain criteria are met, including the potential requirement of additional service time.
Home-care services, offered through the Department of Veterans Affairs, are available to those caring for a veteran at home. These services include a caregiver support line that offers information about available assistance and programs offered by the VA; Adult Day Health Care Centers, which allow veterans to participate in activities with other veterans; home-based primary care, which is designed to deliver routine health-care services to veterans who may find travel to health-care professionals challenging; and the Homemaker and Home Health Aide program, which offers a home health-care aide to help with a veteran's custodial care.
Veterans eligible for GI Bill benefits may use those benefits while training in an apprenticeship program through a participating employer. Apprenticing veterans receive employer wages and GI Bill benefits at the same time. Check with the U.S. Department of Labor Employment and Training Administration for more information.
A veteran who is eligible for a military pension and who enters a nursing home, or requires the aid and attendance of another person, or is permanently housebound, may receive an increase in benefits or may be permitted to have additional income that won't lessen his or her pension benefit if certain requirements are met.
Prepared by Broadridge Investor Communication Solutions, Inc. Copyright 2015
Are you a veteran and wondering if you're getting the benefits you deserve?