At the end of January, Windward held their annual "holiday" get together.  We take time after the holidays, to get the firm and significant others together to get out of the office and do something fun.  This year, we went axe throwing!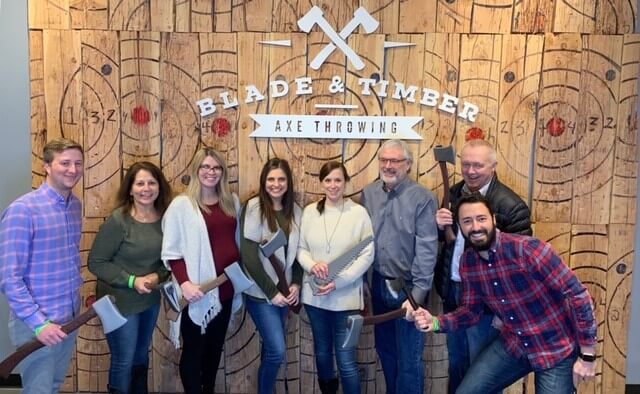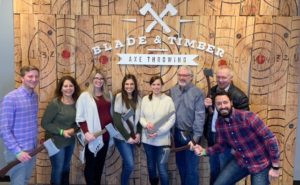 What? Yes, axe throwing!  There are a couple locations in the Kansas City area where you can do this.  They train you on how to throw and teach how to do it safely.  Talk about releasing some tension!  We went to Blade and Timber in Leawood.  It was a great time!  We all enjoyed it and learned that Emily and Darrell probably shouldn't quit their day jobs to take up axe throwing.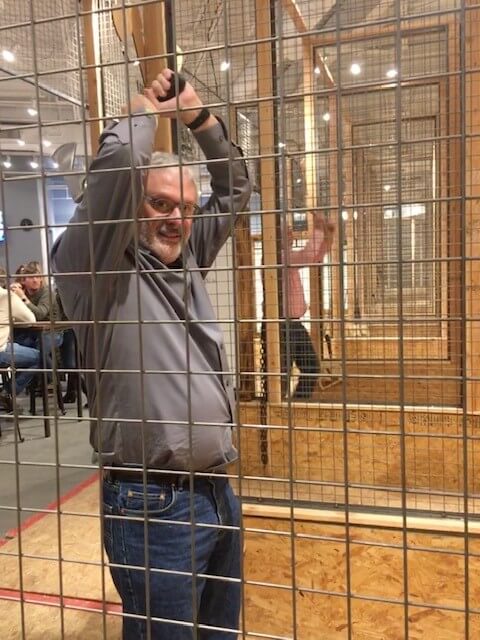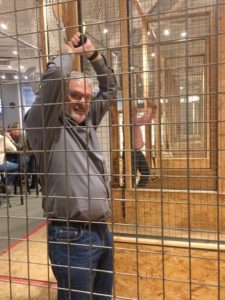 This blog is provided by Windward Private Wealth Management Inc. ("Windward" or the "Firm") for informational purposes only. Investing involves the risk of loss and investors should be prepared to bear potential losses. No portion of this blog is to be construed as a solicitation to buy or sell a security or the provision of personalized investment, tax or legal advice. Certain information contained in the individual blog posts will be derived from sources that Windward believes to be reliable; however, the Firm does not guarantee the accuracy or timeliness of such information and assumes no liability for any resulting damages.
Windward is an SEC registered investment adviser. The Firm may only provide services in those states in which it is notice filed or qualifies for a corresponding exemption from such requirements. For information about Windward' registration status and business operations, please consult the Firm's Form ADV disclosure documents, the most recent versions of which are available on the SEC's Investment Adviser Public Disclosure website at www.adviserinfo.sec.gov.