Fall (which officially begins September 23rd) is a great time to spend a special family day doing a fun outdoor activity. Whether its shopping, pumpkin picking, exploring a corn maze or explaining financial planning benefits to a family member over apple cider, we love all things fall. We asked Windward's employees to share their favorite fall family activity.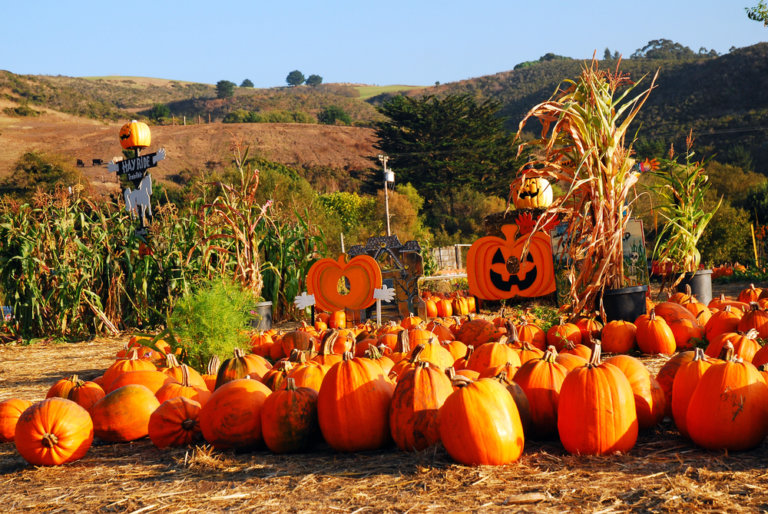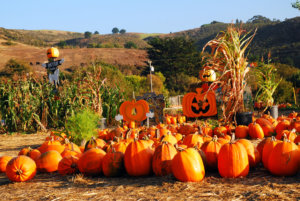 Drew Osborne, CFP® – President and Wealth Manager
Drew and his family enjoy traveling to Weston, MO for AppleFest. Weston AppleFest is an annual celebration happening on October 5th and 6th. During AppleFest you can see apple butter made over an open fire, work an apple cider press, and shop at over fifty art and craft booths along downtown Main Street. The festival also includes a parade, produce vendors, pumpkin painting, pony rides and face painting.
Darrell Tierney, CPA, PFS, CFP® – Senior Wealth Manager
Brad Harrison, CPA – Tax Manager
Darrell and Brad both enjoy the Kansas City, MO Plaza Art Fair. This event is held annually the third weekend after Labor Day. The Art Fair features 240 artists, live music and over 20 featured restaurant booths. You can find more information about this year's event, held September 20 -22, at www.plazaartfair.com.
Steven Osborne, CPA – Senior Wealth Manager
Steve enjoys The American Royal World Series of Barbecue® competition at the Kansas Speedway. This year the 40th annual event is September 13-14th and features live local music, BBQ demonstrations, a car show and Saturday's Cowtown Family Fun Fest. While the BBQ competition is not a food sampling event, there are food trucks available and you won't leave hungry! Not only is the competition a fun weekend, it's the largest American Royal fundraiser and the proceeds benefit agriculture education events and scholarships.
Emily Petty, CFP® – Wealth Manager
Emily and her husband, Tyler, like going to KC Bier Company in Waldo to drink a Dunkel and eat a pretzel. If you're a beer fan, you may enjoy KC Beer Fest September 14th in the Kansas City Power and Light District. The annual festival features over 200 hand-picked craft beers from around the world, rare keg tappings, live music, and gourmet food.
Brandy Ward – Associate Wealth Manager
Brandy enjoys visiting Louisburg Cider Mill with her husband, Matty, and their two kids. Brandy loves the 10-acre Corn Maze and picking a pumpkin in the pumpkin patch. Her daughter's favorite activities are the corn crib, hay wagon rides and most of all the jump pillow. Brandy recommends an apple cider slushy and at least a dozen apple cider donuts! She also looks forward to visiting Butler MO.'s Autumn Acres Family Farm. Her family is opening the farm to the public for the first time and she can't wait to visit!
Kathy Washburn, EA – Operations Manager
When Kathy's grandkids were younger her family took an annual trip to the Gardner, KS KC Pumpkin Patch. The Pumpkin Patch has a fun playground area and zipline. There are pumpkin patch tractor rides to pick a pumpkin, or Kathy suggests picking one up at the front entrance as you're leaving.
Caitlin Ryser – Client Service Specialist
Caitlin looks forward to the Mound City, KS Sugar Mound Arts and Crafts Festival. Caitlin and her mom head south to Mound City where one weekend per year the population swells from 1,000 to 10,000. The craft fair has over 400 booths displaying hand-crafted items with exhibitors from Oklahoma, Arkansas, Nebraska, Colorado, and as far as California. Caitlin loves to shop for Christmas and fall home décor and pick up some kettle corn for her new husband, Tyler. This year's fair is October 12th and 13th. If it's been raining, don't forget your rain boots because it gets muddy!
Sources:
https://www.westonmo.com/applefest
http://www.americanroyal.com/bbq/
http://sugarmoundartscrafts.com/
This blog is provided by Windward Private Wealth Management Inc. ("Windward" or the "Firm") for informational purposes only. Investing involves the risk of loss and investors should be prepared to bear potential losses. No portion of this blog is to be construed as a solicitation to buy or sell a security or the provision of personalized investment, tax or legal advice. Certain information contained in the individual blog posts will be derived from sources that Windward believes to be reliable; however, the Firm does not guarantee the accuracy or timeliness of such information and assumes no liability for any resulting damages.
Windward is an SEC registered investment adviser. The Firm may only provide services in those states in which it is notice filed or qualifies for a corresponding exemption from such requirements. For information about Windward' registration status and business operations, please consult the Firm's Form ADV disclosure documents, the most recent versions of which are available on the SEC's Investment Adviser Public Disclosure website at www.adviserinfo.sec.gov.