WINDWARD COMMUNITY
Are you feeling the love?
On Valentine's Day at the Historic City Market, twelve couples will tie the knot every fifteen minutes from 2:00 until 5:00 p.m. with FREE wedding ceremonies. If you pop the question and want to partake in the fun, you'll have to wait until 2019. This year's ceremonies are totally booked.  Advanced registration is required since space is limited and you must have a State of Missouri wedding license.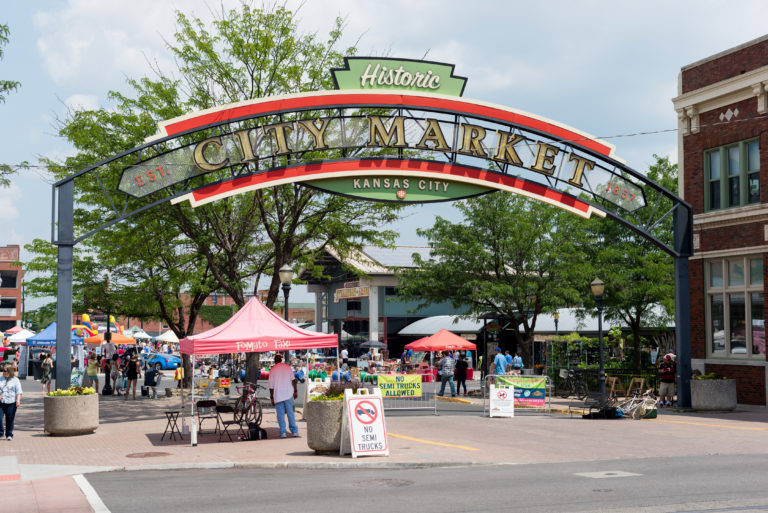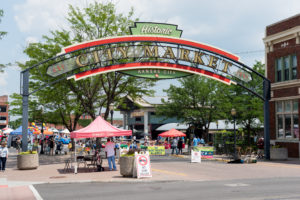 Those local to Kansas City have always enjoyed visits to the City Market. City Market got its name by being one of the largest farmers' markets in the Midwest, and it still is today. The farmers' market is open year-round and offers more than 150 vendor stalls featuring plants, fruits, vegetables, herbs, meats, baked goods, and more.  You can get a list of the local vendors on this page of City Market's website.
City Market is located in the River Market which is the first and oldest incorporated district in Kansas City. You may not know that since 1857, the Kansas City Historic City Market has been in approximately the same location, resting just off the Missouri river. It was a great place to stop for those traveling west. It has a colorful history from the wagon train wild west days, the roaring twenties, the great depression, to the 1970's and the River Quay area. Before the 1970's, City Market was primarily a place for picking up produce, but since then it has flourished with bars, eclectic dining, shopping and entertainment.  In the 80's and 90's the surrounding River Market area had many more updates and became even more populated with restaurants and retail shops, expanding the growth of downtown Kansas City.
If you want to know more, the Kansas City Public Library has a permanent exhibit at 20 E. 5th Street created by the Kansas City Public Library and Dr. Ron Miriani, Professor of History at Park University. For more information see http://thecitymarket.org/.
WINDWARD CREW
If you stop in our Overland Park office, you might see a new face. Please join us in welcoming our tax season intern, Tyler Zimmerman. Tyler is an accounting major at UMKC and he will be lending a hand during this extra busy time of year. Tyler makes Pleasant Valley, Missouri his home.
Windward has a long history of using interns, and later hiring them as permanent employees. In fact, four permanent employees started as Windward interns. For more about our staff see our staff page.
Tyler, welcome aboard!
This blog is provided by Windward Private Wealth Management Inc. ("Windward" or the "Firm") for informational purposes only. Investing involves the risk of loss and investors should be prepared to bear potential losses. No portion of this blog is to be construed as a solicitation to buy or sell a security or the provision of personalized investment, tax or legal advice. Certain information contained in the individual blog posts will be derived from sources that Windward believes to be reliable; however, the Firm does not guarantee the accuracy or timeliness of such information and assumes no liability for any resulting damages.
Windward is an SEC registered investment adviser. The Firm may only provide services in those states in which it is notice filed or qualifies for a corresponding exemption from such requirements. For information about Windward' registration status and business operations, please consult the Firm's Form ADV disclosure documents, the most recent versions of which are available on the SEC's Investment Adviser Public Disclosure website at www.adviserinfo.sec.gov.