With the first post-tax reform filing season in full swing, people all over Kansas City are having to adjust to tax refunds much larger or much smaller than the refunds they are used to receiving.  Whether you prefer to receive a big refund or not, nobody enjoys a big surprise when their tax returns are finally completed.  At Windward we believe tax projections are a powerful tool in a comprehensive financial plan.  We have been preparing a lot of tax projections for our Overland Park and North Kansas City clients over the past year, working to adjust withholding amounts and calculate accurate estimated payments.  Whatever your preference is come filing season, it is always best to know what awaits you than to have a unexpected surprise. Check out the video below!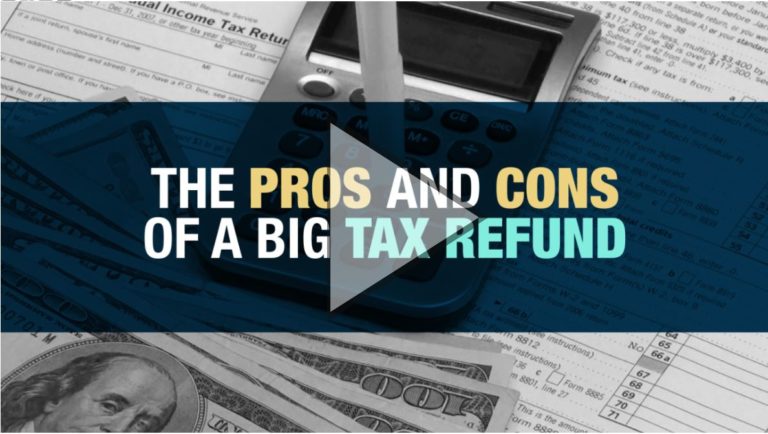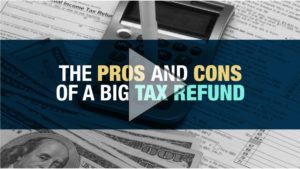 Prepared by Broadridge Investor Communication Solutions, Inc. Copyright 2019
This blog is provided by Windward Private Wealth Management Inc. ("Windward" or the "Firm") for informational purposes only. Investing involves the risk of loss and investors should be prepared to bear potential losses. No portion of this blog is to be construed as a solicitation to buy or sell a security or the provision of personalized investment, tax or legal advice. Certain information contained in the individual blog posts will be derived from sources that Windward believes to be reliable; however, the Firm does not guarantee the accuracy or timeliness of such information and assumes no liability for any resulting damages.
Windward is an SEC registered investment adviser. The Firm may only provide services in those states in which it is notice filed or qualifies for a corresponding exemption from such requirements. For information about Windward' registration status and business operations, please consult the Firm's Form ADV disclosure documents, the most recent versions of which are available on the SEC's Investment Adviser Public Disclosure website at www.adviserinfo.sec.gov.