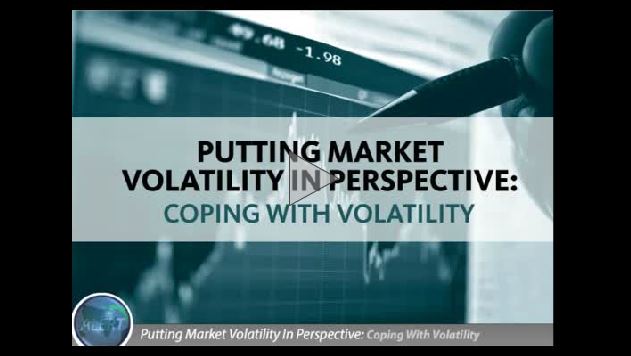 When markets are volatile, sticking to a long term investing strategy can be a challenge. There are several practical steps that can help you keep your head during periods of market turbulence.
Some ideas for coping with market volatility include:
- Having a game plan for dealing with anxiety
- Review your asset allocation
- Make use of market volatility to find opportunities and become a better investor by fine-tuning your portfolio
Your game plan should be the center of focus. Having a game plan helps you hone in on the right things at the right times and helps keep you from making decisions based on emotions and reactions. When there is market volatility, your game plan may indicate a time to sell high and/or buy low. Your game plan may involve various assets that zig when another asset zags, which may help stabilize volatility. Overall, your plan should be working to complete your long term goals.
Checking your asset allocation may another idea during volatile markets. Has your portfolio changed since you last checked it? Should your portfolio be rebalanced? If changes need to be made to update a portfolio, you don't have to implement all the changes at once.
Utilizing market volatility can be a great way to generate losses that may help at tax time and volatility may make a certain investment cheaper than it was in the past. Looking back at past market volatility can also be a good way to educate yourself about what worked and didn't work for you. Learn from your mistakes!
Got any questions about Market Volatility?