Weston, Missouri, known as the best small town in Missouri, is located approximately 35 miles northwest of downtown Kansas City on the Missouri River.
Weston is known for being a great place to experience American history.  Weston has a little bit of everything to offer from historic homes, museums, and shops, to fruit-picking, beer-drinking, wine-tasting, and even snow skiing!
Weston was designated a Historic District and listed on to the National Register of Historic Places in 1972.  Much of the town has retained its historic homes and commercial buildings that were built before the Civil War.
After being part of the Louisiana Purchase of 1803, members of the Lewis & Clark expedition visited the area in 1804.  There is a marker on Main Street honoring their campsite location.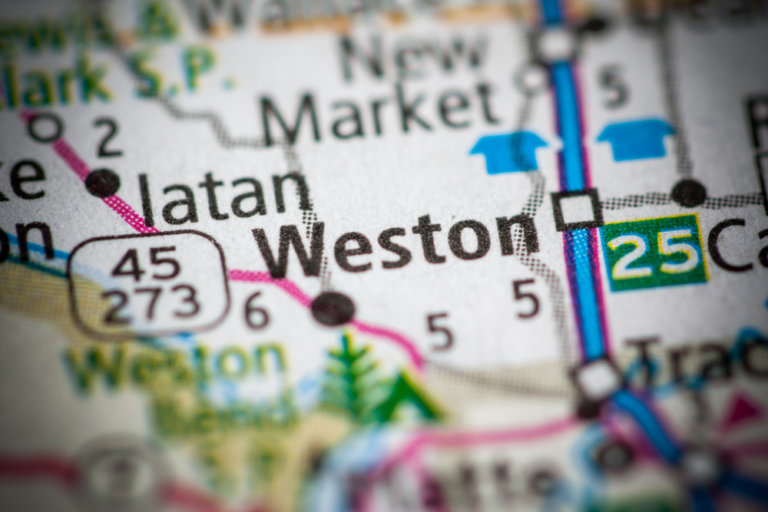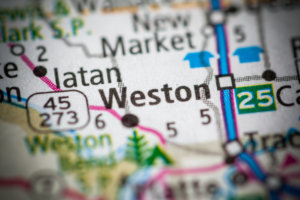 In 1836, the land was opened for settlement and became known as "Queen of the Platte".  People migrated from all over to "access river traffic, fertile soil, and beautiful landscape."  Weston eventually got its name for being the farthest "West Town" in the U.S.
Being just east of the Missouri River and being the most western town at that point, Weston was the last stop for wagon trains to load up on supplies before crossing the river.
It had a steamboat trade that provided supplies to Fort Leavenworth and for western bound travelers.
In the mid to late 1800s, Weston struggled through some rough times.  A fire in 1855 almost destroyed the downtown business district, a deadly cholera epidemic killed hundreds of residents, a flood derailed the steamboat trade for several months, and the Civil War divided the town.  Weston is full of history and this is just the tip of the iceberg.
Today, Weston is a beautiful place to take a day or weekend trip.  The town has so many things to offer and there is always something going on in Weston.
If you live in or near Weston, MO, and are looking for a fee only financial planner to help with your financial future, contact us. Windward has an office in North Kansas City just 35 miles south of Weston.
Sources:
https://en.wikipedia.org/wiki/Weston,_Missouri
This blog is provided by Windward Private Wealth Management Inc. ("Windward" or the "Firm") for informational purposes only. Investing involves the risk of loss and investors should be prepared to bear potential losses. No portion of this blog is to be construed as a solicitation to buy or sell a security or the provision of personalized investment, tax or legal advice. Certain information contained in the individual blog posts will be derived from sources that Windward believes to be reliable; however, the Firm does not guarantee the accuracy or timeliness of such information and assumes no liability for any resulting damages.
Windward is an SEC registered investment adviser. The Firm may only provide services in those states in which it is notice filed or qualifies for a corresponding exemption from such requirements. For information about Windward' registration status and business operations, please consult the Firm's Form ADV disclosure documents, the most recent versions of which are available on the SEC's Investment Adviser Public Disclosure website at www.adviserinfo.sec.gov.